A Business You can Run Fully From Home!

Your Gateway to an
Amazing Multi-Billion
Dollar Industry.


A Business You can Run Fully From Home!



Your Gateway to an
Amazing Multi-Billion
Dollar Industry.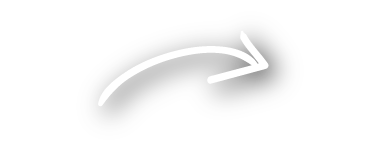 Company CEO Exposes
Hush Hush Multi Billion Dollar Industry
Watch NOW
Our organization is the originator, we envisioned and developed business and training systems tools that were instrumental in founding and training the entire Money refund industry in Australia and New Zealand. The Create team has trained & coached to 95% of all refund consultants operating in Australia & New Zealand today.
Create's CEO is the Author and creator of "The Refund Consulting Program (RCP)" and is the foremost authority on fund & assets refunds in Australia & New Zealand.
Take the time to read these valuable articles about being your own boss and valuable insights into the refund industry.
THE BEST ONLINE VIRTUAL BUSINESS
An amazing virtual business in an 80 billion Dollar industry that lets you learn as you work portably as a consultant.
JOIN AN 80 BILLION DOLLAR INDUSTRY
Take a slice of this $80 Billion Dollar Global Opportunity!! and become a global business spanning the US, Canada, NZ, the UK, Australia
START YOUR OWN HOME BUSINESS TODAY!
Here Is The Idea You've Been Waiting to Find. Be your Own Boss, Training Provided. Forget expensive license fees that cost over $20,000+ to set up, you can be up and running this week!
DON'T WASTE TIME. LEARN FROM SUCCESSFUL BUSINESS IDEAS
Only 1 in 30 businesses promoting work portably actually make money… don't waste time looking at 29 before you come back. Order Your Refund Consulting Program
THE REFUND CONSULTING PROGRAM
CREATING A BUSINESS LEGACY
We believe in the importance of a work life balance. Our model allows you the freedom and flexibility to work from anywhere you want. Work from anywhere, on the go while traveling or from office; the choice is yours.
THE REFUND CONSULTANT'S 4 HOUR WORK DAY, A ROLE THAT FITS YOU
Of course you can work more than 4 hours a day if you really want to, especially those who are looking to chase down BIG profits or for those who become ADDICTED to finding lost money.


WE'RE A TRAINING ORGANISATION
SINCE 1999
At Create doing business with integrity is paramount, Create Australia has been established since 1999, we are incorporated with ASIC and are an international business training organisation. You can be assured that you are dealing with a company you can trust.
FREQUENTLY ASKED QUESTIONS
Here, we answer all your questions, plain and simple, so that you are sure you are on the right path towards financial freedom.
NOW YOU CAN WORK FROM ANYWHERE
Can you really work from anywhere you want and are there any legitimate home based and easy work from anywhere businesses in Australia? Well, luckily the answer is "YES"! you are in fact looking at one right now! a home-based business is like any other business except your office 'IS' your computer or laptop – and you can work from anywhere office, cafe, or the beach, in fact from just about anywhere. There are tens of thousands of people 'working' in from home office, kitchen table or mobile while 'living' life and that number is growing daily- The founder of Create started working portably back in 1999, and we have seen thousands join in on the work from anywhere dream, we have witnessed some of the highest success rates for any work from anywhere business system.