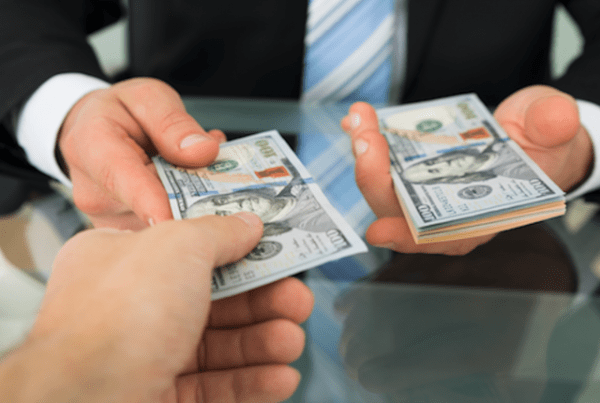 Are you unsure on the value a refund consultant can deliver to you? Do you think pursuing a refund claim may only be in vain? You will be surprised to find quite a lot of unrecovered funds left lying around in many of your accounts, especially accounts left untouched for quite some time. With so many success stories to hear about there's no reason why you shouldn't hesitate taking a look at your accounts to see if you're in with a chance of claiming.
We have two stories to share that we think will show you just how amazing the work of a refund consultant can be. A refund consultant is only there to help you with your claim and how you can receive funds that you might entitled, or how you can go forward in recovering your unclaimed funds, and these stories show how it's done.
Almost a Million Dollars Left in Wait!
One of our clients Chris was a refund consultant who has found $823,715.50 in unrecovered funds. These unrecovered funds belonged to a man named Michael, who was struggling to financially make ends meet. Every month was a struggle for Michael, as he counted every penny meticulously as he lived day to day with a very small budget. Running his own business didn't seem to have taken off in the way he had hoped it would. However, Chris found Michael and was able to contact him to tell him about this massive pile of unclaimed money that Michael was fully entitled to.
At first, Michael didn't believe what was happening as Chris explained to him over the phone how exactly he uncovered this money and what he should do next, he found it all too good to be true.
"I couldn't believe what was happening. All of this money was apparently mine and I didn't know what to make of it, whether this news was true or not I couldn't tell!"
When Michael was able to see the proof for himself, Chris reassured him about what he was seeing and then offered him the paperwork to sign off to confirm the transfer of funds. Over the next few months Michael processed the paperwork and was able to receive his massive lump sum, which made him do a number of things. Firstly, he sold his business to gain some extra cash on top of his goldmine. Then he moved to Thailand to retire under the tropical Southeast Asian sun. Michael was living the dream when he finally received his unrecovered funds thanks to Chris for his diligent work in refund consulting.
A Journey to Find Millions
Another story we found inspiring was from one of our refund agents, 68 year old Martin*, who found a sum of $1.165 million in an unclaimed money account – it was lucky for him that he found it in time!
He found that this mass amount of funds was held by a man deceased for a few years. Martin's only hope to claim his funds was to travel to Italy to find the man's widow, who moved back to her homeland after his death.
Martin began his search in the capital, before going further into the outskirts of the city and finally tracking her down thanks to this wonderful one of our Refund consultant. At first there was a lot of confusion between both parties when Martin found the deceased man's widow; he had to explain to her as much as he could about the situation, how much was left in the lost money account, and how it linked to her in the first place. Fortunately, she believed the story once it all began to add up, and was happy to go ahead with the next step in the process the refund.
The next part she had to complete was providing Martin with relevant documentation and signing the relevant papers to agree to the refund of the money. Four months later, on the 9th January 2016, Martin received the approval for the refund for the total sum of $1.165 million, financials of the transaction were settled promptly, with one very happy customer. In fact, the consultant ended up receiving a small percentage of the funds after everything was settled – a wonderful gesture for a long story with a happy ending.
You can join the likes of Martin and Michael who both have successful stories to share with us. If you're interested in starting your journey today, click our order form here to find out how we can get you on the road